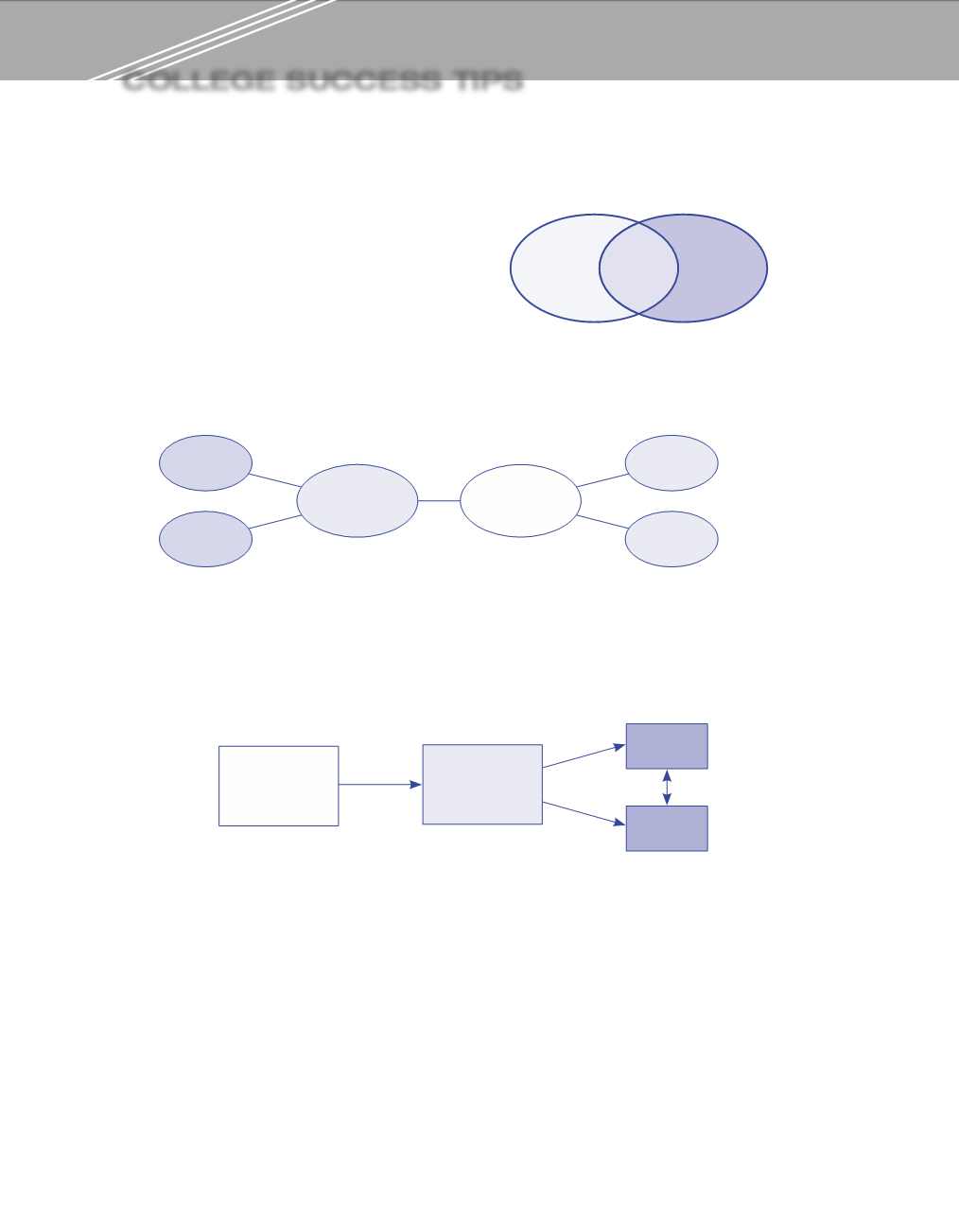 Draw diagrams of ideas as a way to
Some helpful ideas for diagramming include:
Draw two overlapping circles.
Use the overlapping portion to write down the
similarities between two ideas, and use the
peripheral areas to show the contrasting points.
Write a term or idea in a circle and draw a line from that circle to a different
circle that houses a related idea. Repeat this process in as many directions as you like. This
is another great way to visualize the relationships between abstract ideas and concepts.
Whenever you need to learn the way a process works (such as the
Krebs Cycle, the water cycle, or the emergence of Existentialism from earlier schools of
philosophy), try drawing the progression from A to Z by drawing a box with one idea in it
and connecting it with an arrow to a box containing a different idea. Use this method as a
way to visualize cause-and-effect relationships and historical progressions.
from class on a computer at some point after the class has finished.
This is a good idea for a few reasons:
• Copying your notes will help you to review the concepts you have just learned, and to
reflect on the material. Think of it as instant studying.
• Writing your notes by hand forges pathways in your brain that typing does not.
Pressing a key to type a letter only uses one motion, but when you write letters on a
paper, your muscle memory works in tandem with your brain and helps you to retain
more of the information for longer.
• Retyping your notes allows you to reorganize, reorder, and add to the information
in your notes, causing your brain to make new connections between ideas that will
allow you to retain more of the information.
42