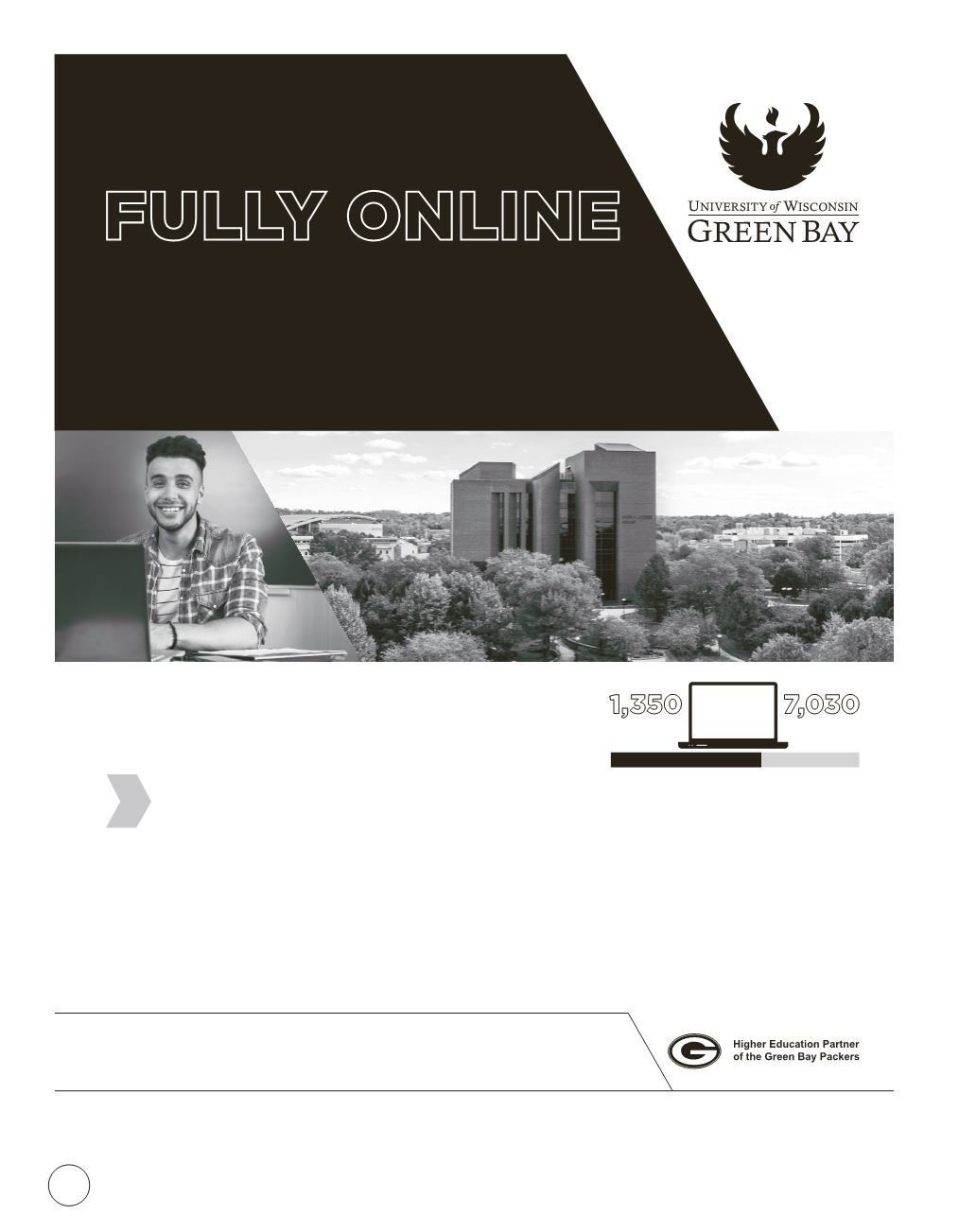 FVTC graduates with an applied associate degree
who pursue a major in Leadership Studies will
transfer 60 credits to UW-Green Bay and start
as a junior. Focus your degree with an emphasis in
Emergency Management, Leadership in Public Service,
Nonprofit Leadership, Human Development or others
and finish your degree in as little as two years!
Let UW-Green Bay help you choose the online degree that
will lead to a rewarding career in high-demand fields.
Fox Valley Technical College graduates can transfer
to UW-Green Bay to finish their bachelor's degree
online — saving time, travel and interruptions to job and
Online bachelor's degree options:
Business
Health Management/Technology
Human Development
Leadership Studies
Nursing
Psychology
920-465-2111
UW-Green Bay offers several degrees, available
fully online and on your time.