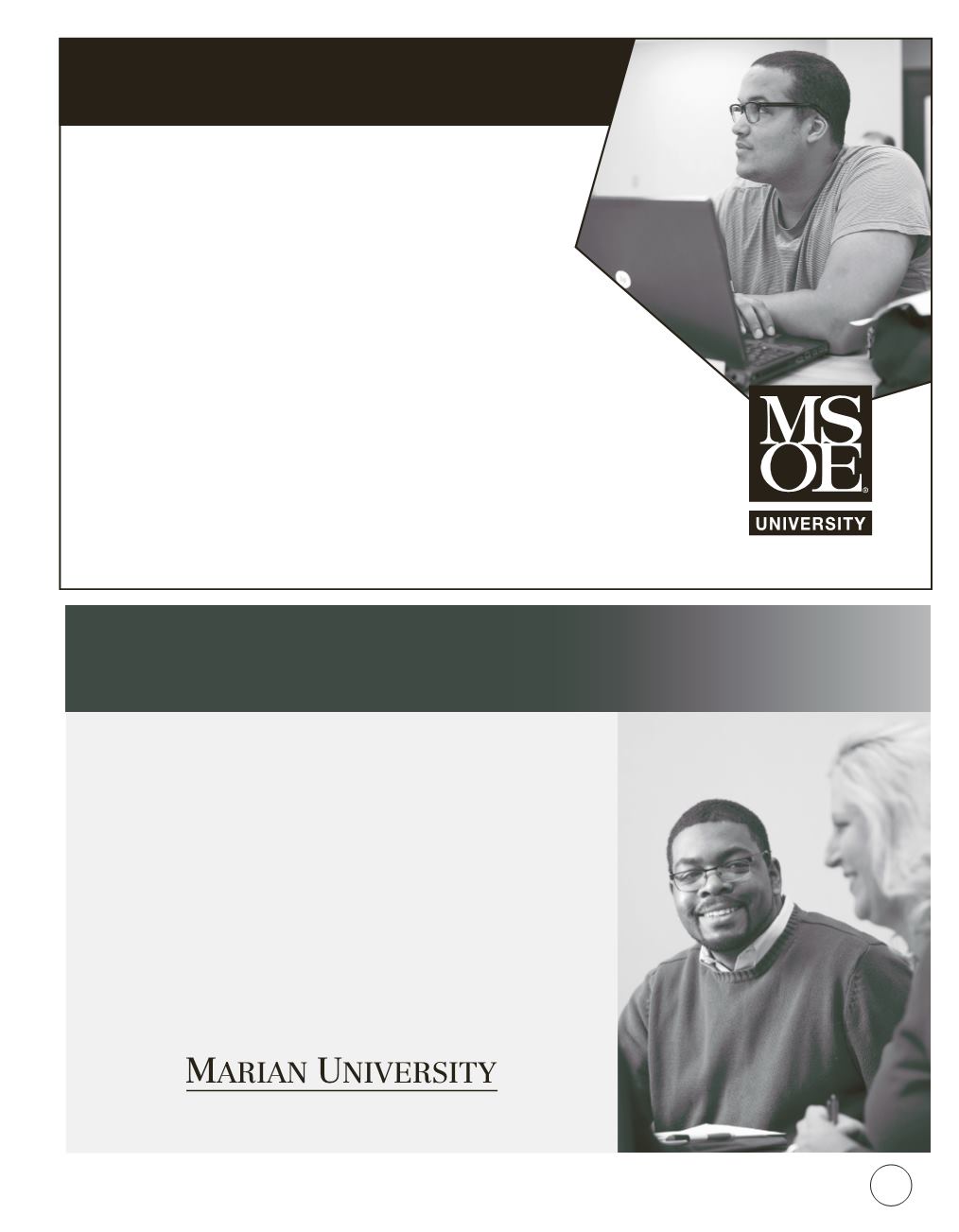 Learn more! msoe.edu/transfer • (800) 332-6763
MSOE recognizes the value of your
FVTC
Build upon your solid FVTC education and pursue a
bachelor's degree at MSOE:
• Engineering (including EE transfer agreement)
• Bachelor's in Business Administration
• Construction Management
• User Experience and Communication Design
Be prepared to launch your career
… 97% graduate placement rate
Applications-focused
Transfer student with 3.00 GPA
… $6-10,000 minimum scholarship
Small class sizes and individual attention from professors
Milwaukee School of Engineering
45 S. National Ave. l Fond du Lac, WI 54935 l 1-800-2-MARIAN
Adult Undergraduate Programs
Criminal Justice • Homeland Security • Business • RN-BSN •
Organizational Communication • Radiologic Technology
100% ONLINE programs available
APPLYTODAY! marianuniversity.edu/apply
Achieve Success at Marian!
Marian University continues to
inspire adult learners with easy
transfer of credit.