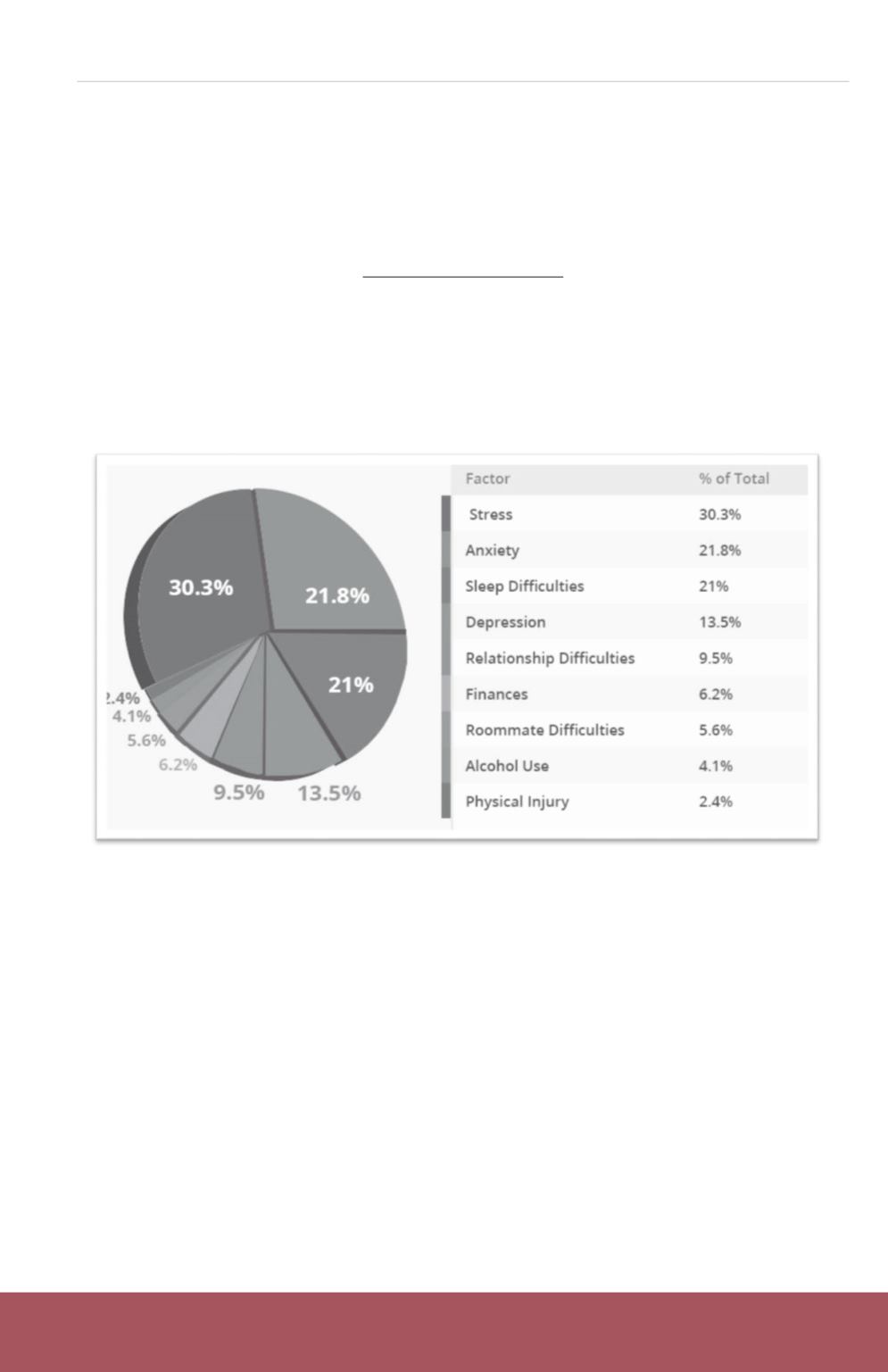 GUIDE TO SUCCESS
Get Help! Get Connected!
HACC Counseling Services
For a confidential self-screening, visit MyHacc
Visit HACC's Counseling webpage at HACC.edu
The following factors can disrupt academic performance.
We can help!
Appointments available: 8:30 a.m. – 4:00 p.m. Monday – Friday
Each HACC Campus Counseling Office has available brief, short-term services for enrolled
HACC students. HACC counselors offer individual & group, personal, career and academic
counseling to help students reach their academic potential.
Source: American College Health Association's National College Health Assessment, Spring 2014 Reference Group
Executive Summary