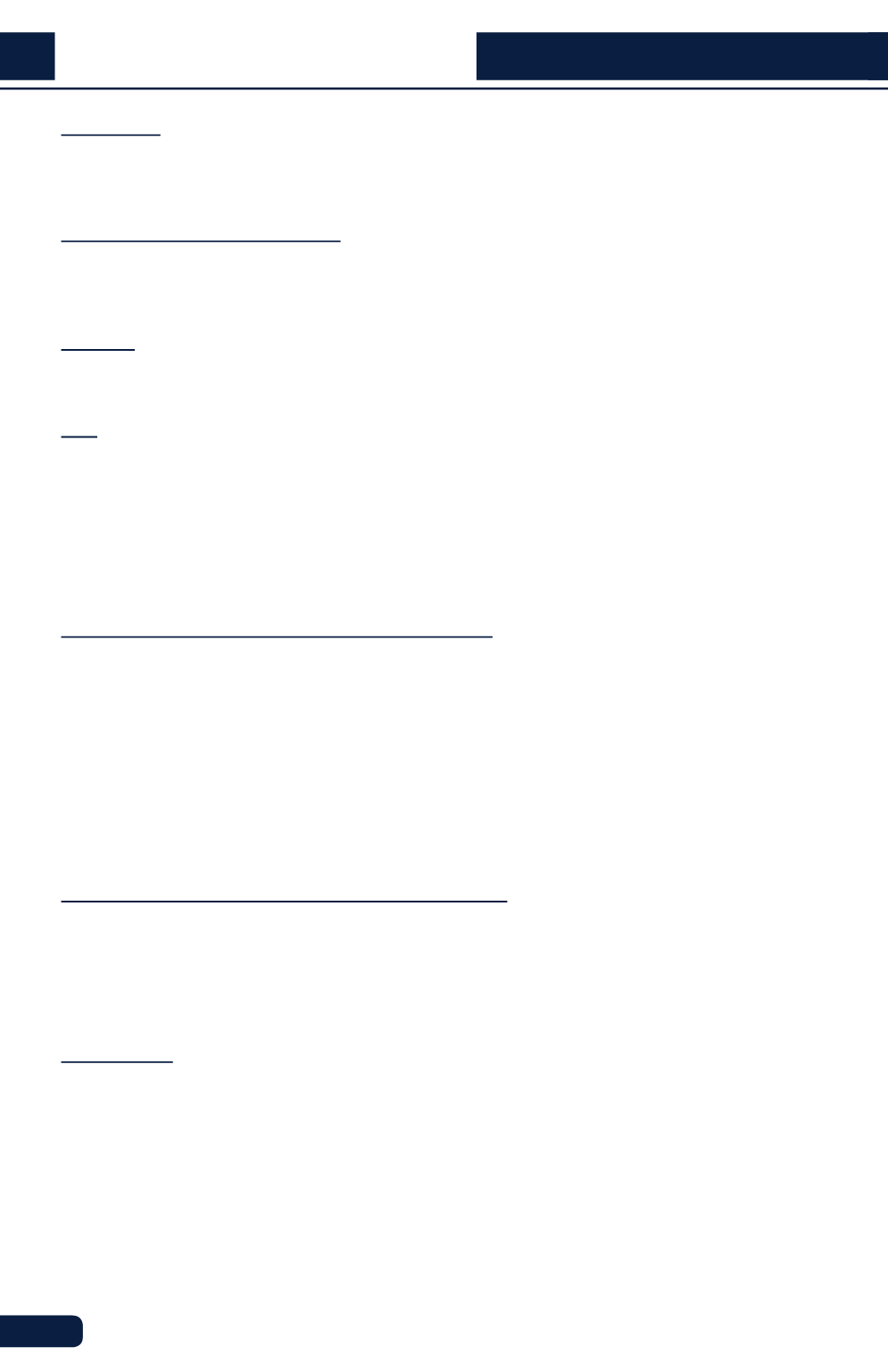 Housing & Residential Life
• Conduct, not of a sexual nature, (including, but not limited to, physical contact, verbal, graphic, written, or
electronic communication) that creates an intimidating, hostile, or offensive environment for another person or
HOVER BOARDS AND SIMILAR DEVICES
• The use or possession of hover boards and/or similar devices is prohibited. These items may not be carried,
used, stored, and/or charged in any university housing residence halls or apartments. These items will be
• Dispersing litter in any form on University grounds or facilities is prohibited. This includes, but is not limited to
cigarette butts, flyers, cans, bottles, etc.
• Tampering with mailbox locks is prohibited.
• Removal of mail addressed to another person is prohibited. Mail addressed to anyone other than the current
occupant(s) should be returned to the Front Desk.
• Letters and packages must be properly addressed and include the resident's official first and last name (mail that
is addressed to anything other than official first and last names will be returned to sender).
• Only authorized staff are permitted to enter mailrooms/sorting and distribution areas.
MOTORCYCLES/ BICYCLES/ IN-LINE SKATES/ SKATEBOARDS
• Riding motorcycles, bicycles, in-line skates, or skateboards in hallways, courtyards, lounges, and lobbies is
• Storing motorcycles, motorbikes or bicycles in any on-campus housing hallway, entry area, stairwell, balcony,
light poles, or railings is prohibited. Motorcycles must be parked in parking lots.
• Pocket bikes are not permitted on sidewalks or roadways.
• Bicycles must be stored in bicycle racks or the student unit, provided that they do not impede movement within
the unit. They may not be stored in hallways, entry areas, or stairwells, or attached to railings, and/ or light poles.
Improperly stored bicycles and/or motorcycles will be removed at the owner's expense. (See the Police and
Regulations Section for more information).
OPEN FLAMES/ CANDLES/ HEATING ELEMENTS/ FLAMMABLES
• Possession of candles, candle warmers, wickless candles, incense, hot plates and/or other heating units with an
open flame or heating elements are prohibited.
• Flammable liquids and solvents (gasoline, kerosene, lighter fluid, propane, etc.) are not permitted in any of the
student housing areas (including student units, lounges, and courtyards/quad). Residents are permitted to store
charcoal (non-presoaked) in units.
• Possession of pets other than fish in appropriate containers are prohibited. The maximum fish tank size is 10
• Feeding of stray or wild animals is prohibited.
• Residents having any pet(s) in their unit may be immediately relocated to a different housing unit and/or different
housing complex. If found in violation of the pet policy, the resident's housing agreement may be terminated
and/or the resident may be excluded from returning to campus housing/ signing up to live on-campus for future
• Any cost associated with the pet will be charged to the responsible party(ies) this includes administrative charges
ranging from $100 to $500 as well as charges for damages, cleaning and pest control.
104